Protein supplements have become essential nutritious regimens for gym goers and athletes alike. Their primary goal is to add protein supplements to their diet solely for faster results when gaining muscle growth. These protein supplements are recognized as a good quality and convenient source of protein that facilitates their body-building endeavors.
The trouble is that there are far too many protein supplements. This is why we will expound on the best supplements that may suit your prospects. Note that we have selected these protein supplements based on their quality and effective results.
Swole AF Ecdysterone
Swole AF's Ecdysterone is one of the best protein-rich muscle-building supplementsamong our selection. Ecdysterone is a compound found naturally in several plants and insects. It has been studied for its potential benefits in promoting muscle growth and improving athletic performance. It is complexed with Hydroxypropyl-β-Cyclodextrin for maximum bioavailability and is standardized to 98%.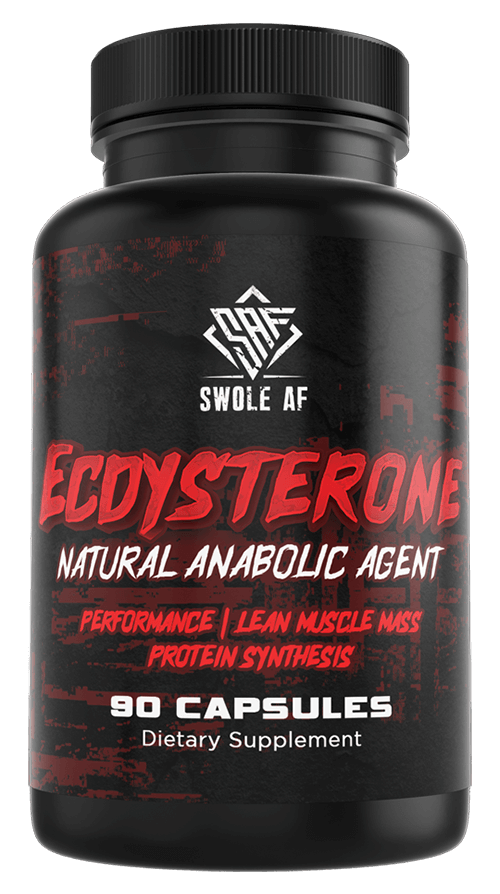 Ecdysterone is a popular supplement among athletes and bodybuilders because it increases muscle mass and strength. This means that ecdysterone can increase the amount of muscle protein leading to more significant muscle growth and better athletic performance. By depending on Swole AF Ecdysterone as their leading supplement, athletes and bodybuilders can ensure that their muscles have the necessary nutrients to grow and repair after exercise.
What separates Swole AF Ecdysterone from the other companies is that the others sell 60 capsules of 275mg bottles. It is not highly beneficial, with a half-life of 4 to 9 hours. You only receive 20 servings with just 60 pills. Swole AF Nutrition employs 90 capsules containing 350 mg and an even larger dosage. This makes it possible to administer Ecdysterone correctly and provide 30 extra doses to increase its efficacy.
Naked Whey is among the most in-demand protein supplements athletes and bodybuilders seek. The product is unflavored. We specifically chose it because while certain people like flavored protein supplements, others prefer unflavored varieties that can be mixed into meals and drinks without changing their flavor. Naked Nutrition also provides chocolate and vanilla items naturally flavored with coconut sugar if you'd like a flavored choice. Naked Whey is tested by third parties like Informed Choice, and it contains only one ingredient, so you do not have to be concerned about any serious adverse effects. It also mixes better than the other protein supplements.
Momentous Essential is the best whey protein powder due to its premium components and thorough quality control. In particular, the powder comprises whey isolate derived from milk made by cows that strictly use grass as their food source. Compared to whey concentrate, which has a 25–89% protein content and higher lactose, whey isolate has more than 90% protein. The brand maintains that the enzyme combination in the powder enhances protein absorption and lessens gastrointestinal distress, although there has yet to be any evidence to back up these claims.
Momentous Protein has passed third-party testing and earned both NSF Certified for Sport and Informed Sport Certification, making it a solid choice for competitive athletes. It is also accredited as being gluten-free. The protein powder is quite expensive, but it is impressive in quality. Plus, it has no added sugar.
Thirty-four flavors are available in this vegetarian-friendly whey protein isolate, all sugar-free, low in carbohydrates, gluten-free, and soy-free.
You can alter the potency of the flavors by selecting different herbs, electrolytes, medicinal mushrooms, or amino acids as extra boosts for a price. You can also decide whether you like stevia or sucralose for specific flavors. The powder has a smooth texture and is simple to blend into shakes and smoothies.
According to True Nutrition, this product has also undergone third-party testing. Buyers are known to request testing results often, but the precise identity of the testing facility or independent lab is not made public.
A premium protein powder called Ascent Native Fuel Micellar Casein maintains its assertion that it contains exclusively natural ingredients. Another protein that can be found in milk is casein. Casein is consumed more gradually than Whey. Because of this, certain people take casein supplements before sleeping to ensure continued protein digestion during the night. Ascent processes 'Grade A' milk in-house to create protein powder, unlike other producers purchasing preprocessed protein. Informed Sport also conducts third-party testing on the item to confirm its compatibility for both athletes and casual gym users. Online reviews for Ascent Native Fuel Micellar Casein are excellent, with users praising the taste and texture of the Chocolate powder. It mixes in water and milk with east and has no added sweeteners
This protein powder from Garden of Life uses whey protein from Truly Grass Fed, an Irish dairy farm that employs 95% grass-fed milk and is committed to animal welfare. When compared to conventional dairy, grass-fed dairy has been found to have higher amounts of multiple healthy elements, including conjugated linoleic acid and omega-3 fatty acids.
Grass-fed Garden of Life Sport Organic Whey Protein is third-party verified by NSF International and Informed Choice to be free of prohibited ingredients, organic and genetically modified organisms (GMOs). Additionally, the protein powder contains 2 billion probiotic colony-forming units (CFUs), which may improve some people's gastrointestinal health. It's crucial to be aware that this protein powder includes erythritol, an alcohol of sugar that may irritate some people's stomachs when consumed in high quantities.
It could be difficult for a vegan to get the daily recommended amount of protein. Incorporating a plant-based protein supplement into your diet is a viable approach to ensure you receive enough proteins. Recent studies have claimed that a plant-based diet can promote muscle growth compared to a diet high in meat. Momentous Essential Plant-Based has excellent reviews for both flavor and quality. Both NSF Certification for Sport and Informed Sport Certification is awarded to Momentous Essential Plant-Based. It is also verified to be gluten-free. It mixes well in a shaker and has a silky texture. In contrast to many other plant-based protein powders, it doesn't taste gritty, which has been confirmed by its consumers.
Ghost is famous for its creative flavors influenced by breakfast and dessert. The company routinely collaborates with well-known companies to put cookie chunks in several protein powders, like Chips Ahoy and Nutter Butter. Ghost Whey Protein has a stellar reputation among consumers who love its mouthwatering flavor and how simple it is to combine with a shaker bottle.
Whey isolates and whey concentrate are combined with various digestive enzymes to create the protein powder known as Ghost. Ghost protein is the best protein supplement on the market. While some studies indicate that some people, such as those with lactose intolerance or cystic fibrosis, may benefit from digestive enzymes, it is not apparent whether persons without these illnesses would benefit.
The production of Ghost Whey Protein comes from a CGMP-certified facility, where NSF International conducts independent testing to guarantee purity and efficacy. The whey protein powders from the brand are also soy- and gluten-free.
Whey protein powder is a popular choice for many protein consumers but is not the only one. For those who must or want to abstain from dairy products, egg white protein powders are a great substitute. If you are searching for an egg white protein powder, NOW Sports Egg White Protein is a fantastic choice. NOW Sports Egg has a small ingredient list and independent Informed Choice and Informed Sport testing, guaranteeing high-quality, drug-free components. This protein supplement includes xylitol, a sugar alcohol that some people may find causes bloating and discomfort.
Overall, you can find any of these items online and make your purchase. You will experience gradual results throughout your workout and consistently consume these protein supplements.
FAQs
What is a protein?
Protein is a food source containing suitable amounts of all nine essential amino acids, deemed "essential" because your body can't make them independently. Animal protein sources like fish, eggs, meat, poultry, and milk are popular among healthy consumers.
Why is protein essential?
Protein is required to gain a healthy immune system, which protects organs like your heart, brain, and skin and enables them to function normally. The nutrient is also promoted for its ability to help control appetite and enhance muscle growth.
How much protein do I need per day?
As an adult, you can take up to 0.8 grams of protein per kilogram of body weight daily. However, if you are in athletics and intend to grow muscle mass, you need 1.1 to 1.4 grams of protein for every kilogram of body mass.
When should I take protein supplements?
The timing of protein intake depends on your goals. Consuming protein within 30 minutes of a workout is best for muscle building and recovery. However, protein can be consumed at any time of the day to help meet daily protein needs
Do protein supplements actually work?
Studies have indicated that protein supplements cause significant changes in muscle strength and size during longer exercise training sessions. The same studies have also found that increased age may reduce the effectiveness of protein supplementation.
Which protein supplements are the best for muscle growth?
The best protein supplement for muscle growth is the Swole AF Ecdysterone. It has been credited by many athletes and bodybuilders for accelerating their muscle growth and better their athletic performance.